Charles Hippolyte Aubry
(1811-1877). French photographer. For more than 30 years Aubry worked as an industrial designer. In January 1864 he formed a Parisian company to manufacture plaster casts and photographs of plants and flowers. Although unsuccessful (he filed for bankruptcy in 1865), he continued to sell photographs to drawing schools throughout the 1870s. His albumen prints are often striking close-ups of natural forms taken with a flat perspective and symmetrical arrangement that was inspired by the lithographic plates traditionally used by industrial design students. The failure of Aubry's ideas on the use of photographs in the industrial design process can be attributed to both the French government's reluctance to introduce photography into art schools and the shift in French taste towards more abstract, simplified decorations for manufactured goods. His work is included in the collections of the Bibliothèque Nationale, the La Bibliothèque des Arts Décoratifs and Musée d'Orsay, Paris, and the J. Paul Getty Museum, Malibu, CA.
Master sculpter Auguste Rodin
,
Paris, ca 1862 [22 years old] -by
Charles Hippolyte Aubry
Groupe sur fond tulle
(1864)
(
An Arrangement of Tobacco Leaves and Grass)
Albumen print from collodion glass negative, 48.5 x 38 cm
Charles Aubry,
Guerinet Flowers
Charles Aubry. Still life with a basket of pears, cherries and grasses, circa 1864
Charles-Hippolyte Aubry, Rodin working on the Bust of Father Eymard, estimated 1863
Charles Hippolyte Aubry, Portrait of Rodin wearing a top hat, 1862
Charles Hippolyte Aubry
Poppies
1864. (
Albumen Print from glass negative)
'including a geranium leaf and a hydrangea leaf.
Circa 1864
Albumen print from a dry collodion glass negative glued on card
(Musée d'Orsay)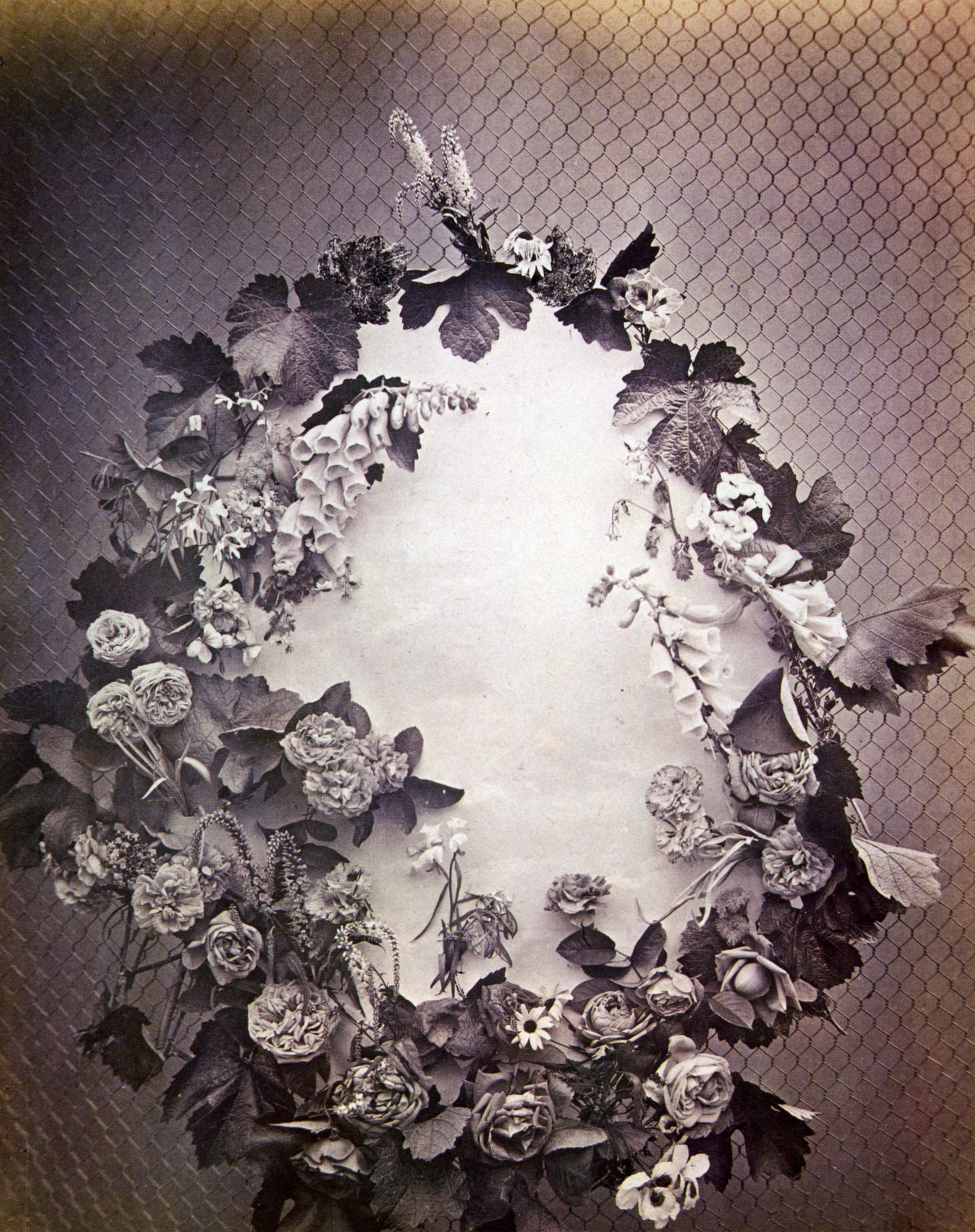 \
Lillies
\
1860
s (ca)
Branch of a peach tree, laden with fruit.
(Musée d'Orsay)
Still life of thistles (Nature morte aux cardons)
1850
(ca)
Albumen print
36.5 x 27.1 cm