Working in her native country, Graciela Iturbide creates photographs which have become synonymous with Mexican culture in all its diversity. Born in Mexico City, Iturbide came to photography after marrying at the age of twenty and having three children, fulfilling the pressures of an upper-middle class family. In 1970, after the sudden death of her six-year old daughter, Iturbide reassessed her life's purpose, which eventually led her to an apprenticeship with
Manuel Alvarez Bravo

.
This bond with Mexico's greatest photographer led her to see her homeland as she never had before, photographing indigenous people in small villages across the land.
Through Iturbide's images, we come to understand that the power of the Catholic church could not erase the greater power of pre-Hispanic cultures, which created a country flourishing with modern technologies [radio, television, advertisements] yet cognizant and proud of its traditional and religious customs. Her photographs tell a visual story of a culture in constant transition though images of identity, sexuality, festivals, rituals, daily life, death and the role of women. At times we see the clash between urban and rural life, indigenous and modern life, as Iturbide effortlessly moves from community to community on her personal journey through her homeland.
One of her most well-known projects was with the Zapotec Indians in Juchitán, a community known for its rare matriarchal social structure. This is evident in Nuestra Señora de Las Iguanas (Our Lady of the Iguanas), in which an iguana wraps itself around the head of a woman whose stoic stance reveals the strength and pride of Zapotec women who take on the role of goddess and healer. In Mujer Ángel, Desierto de Sonora, Mexico (Angel Woman, Sonora Desert, Mexico) a Seri Indian is seen from behind, wearing traditional clothing running along a mountain ridge, the only hint of modernization is a boom box in her hand.
Graciela Iturbide has solidified her place as one of the most important contemporary Mexican photographers, who images reveal her love of Mexico and its people. Most recently, Iturbide has expanded her work to other cultures. This can be seen in her images of the American South in which she focuses on the effects of modern culture on the landscape. Whether at home or in foreign lands, Iturbide's work explores cultural identity and the ways people adapt to modernization. [via
edelman gallery
]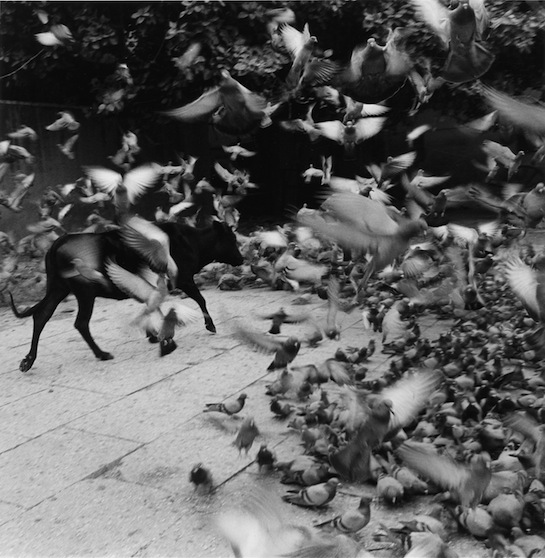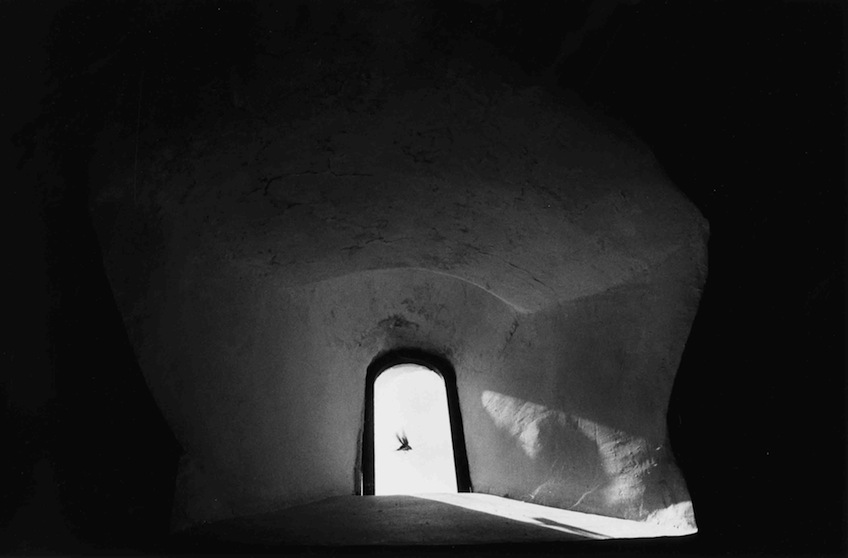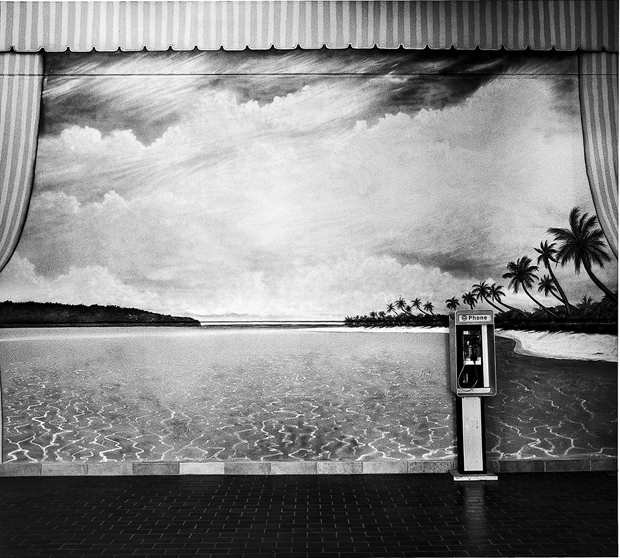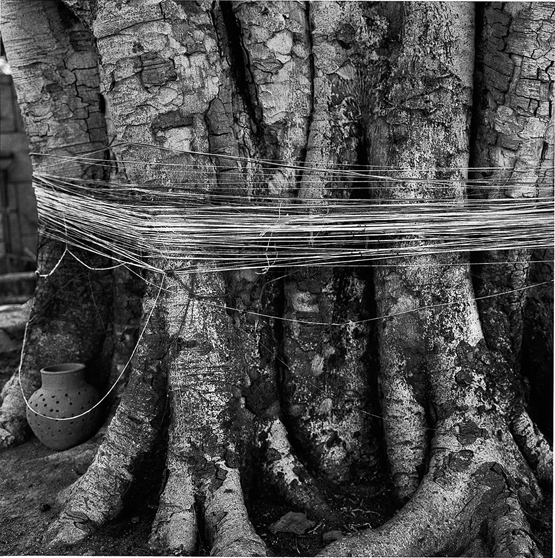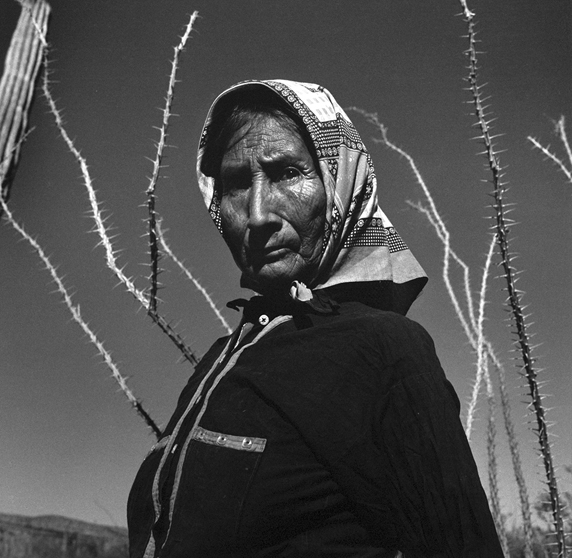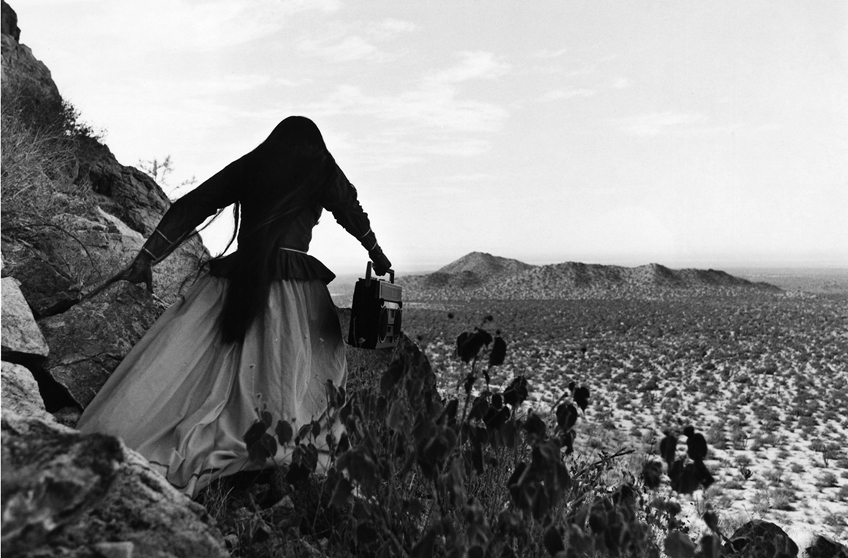 "On the day of this particular image, I went with a group to a cave where there are indigenous paintings. I took just one picture of this woman during the walk there. I call her Mujer Ángel [Angel Woman], because she looks as if she could fly off into the desert. She was carrying a tape recorder, which the Seris got from the Americans, in exchange for handicrafts such as baskets and carvings, so they could listen to Mexican music.
When I got back from Punta Chueca, I developed my films and went through the contact sheets, but I didn't notice this photograph. Then my editor visited me and asked about it. I didn't remember taking it, which isn't something that normally happens to me: I always know what I have taken. That's what makes it my favourite photograph: a present from the desert that surprised me." ~
Graciela Iturbid
e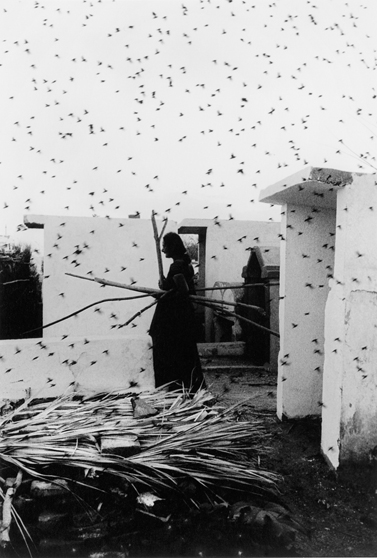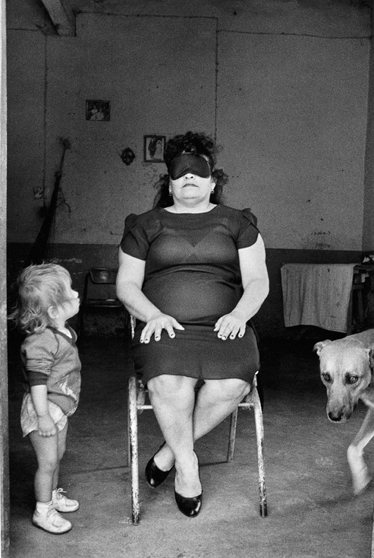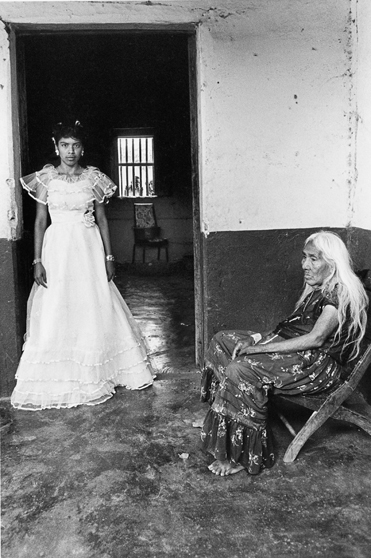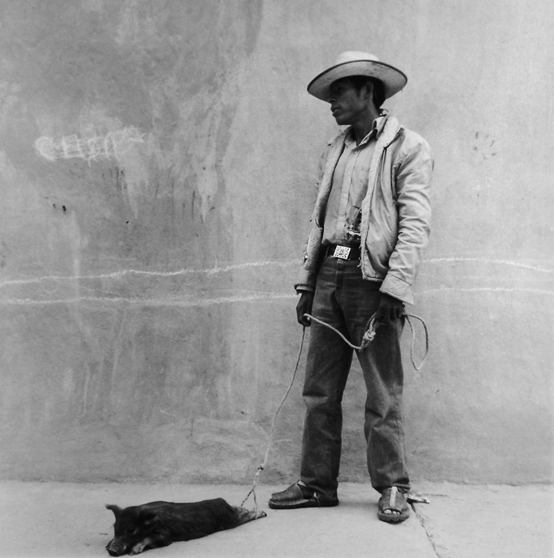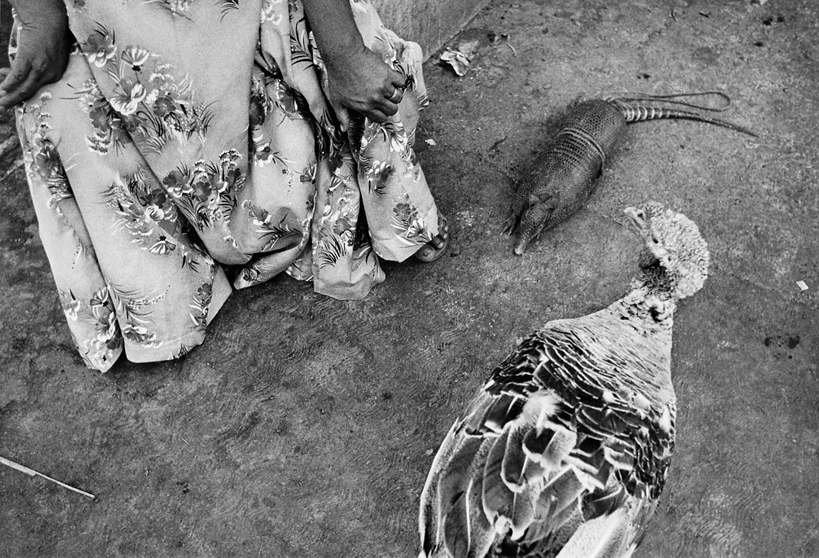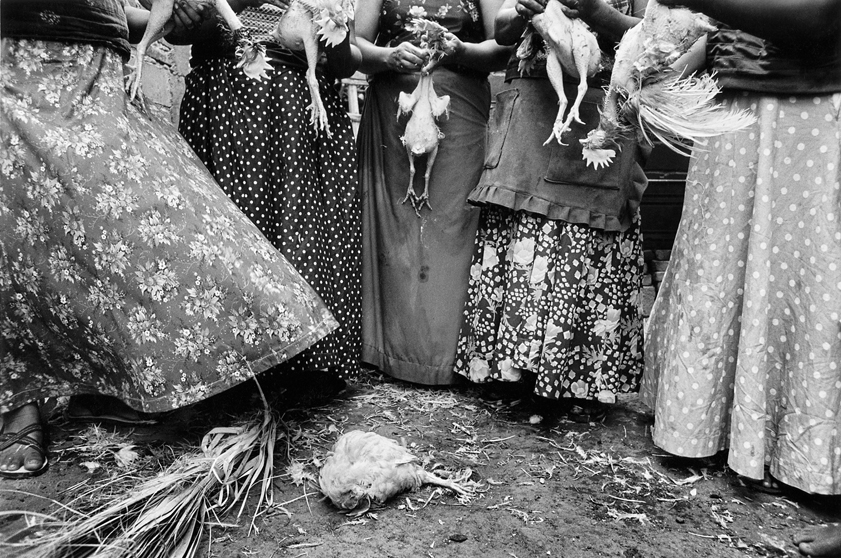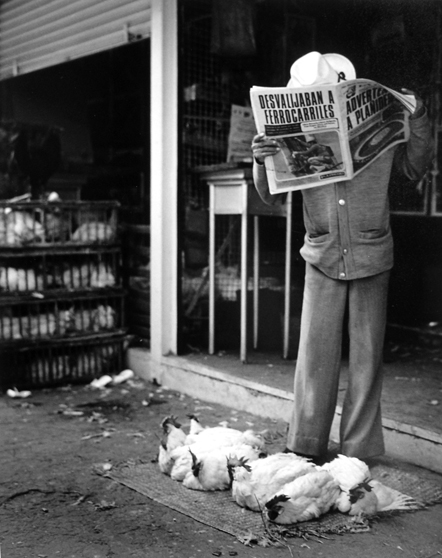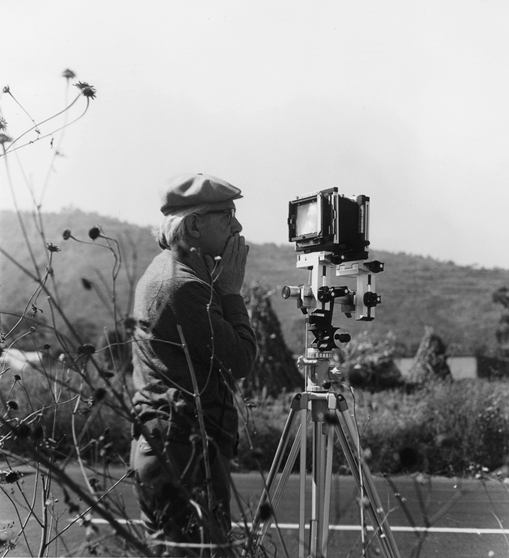 Portrait of photographer

Graciela Iturbide